St. Elias Byzantine Catholic Church
Hello everyone,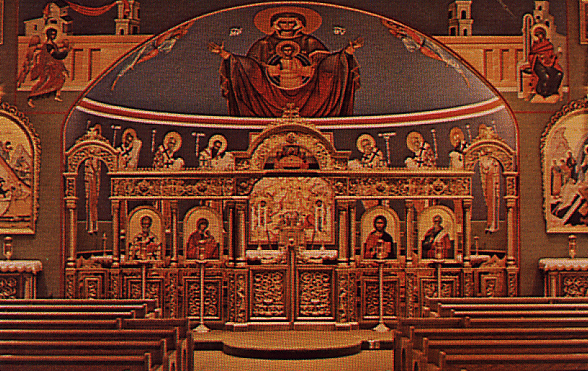 42 Cooke Ave.
Carteret NJ 07008
NOTICE!!!!!Dear Parishioners,
There is a change in our Liturgy schedule for this coming weekend. There will NOT be a Sunday Liturgy or coffee social.
We will have Fr. Jerry on Saturday for a 4 PM Liturgy.
In Memory of Alex & Mary Kuzma ....Family

Tuesday, November 21st is a Solemn Holy Day, Entrance of The Theotokos. We will not have a Liturgy for the Holy Day Or Thanksgiving Eve. St. Thomas's Church in Rahway has 7 PM Liturgies for the Holy Day & Thanksgiving Eve. Live streaming is also available.
Wishing you and your families a Happy Thanksgiving!

Nov. 25, 2023, 4 PM Liturgy.....Fr. Jerry (Saturday)
In Memory of Fr. Edward Semko...One year Anniversary.


This is the time of year for the Bishop's Appeal. If you haven't already received your Pledge card, see one of the Trustees.

Video (Divine Liturgies and Services)
Facebook Link
email
or
galv@comcast.net